The simple introduction about the CE certificate
Many company will supply the CE certificate,but what's the CE certificate?i will give you a simple indroduction about this.
The CE mark is the official marking required by the European Community for all Electrical and Electronic equipment (and others) that will be sold, or put into service for the first time, anywhere in the European community.
It proves to the authorities, but also to the buyer -or user- that this product fulfills all essential safety and environmental requirements as they are defined in the so-called European Directives.
The CE marking directive (93/68/EEC) was adopted on 07-22-1993 and updated as 768/2008 EC on 13-8-2008.
The directive gives a detailed description of the initials CE and any other marks specific to a particular directive and the many ways conformity may be acquired.
In return for fulfilling the CE marking requirements, the manufacturer or its agent gets the permission to cover the entire European market using only one approval procedure for the topics covered in the applicable directives.
No member state of the European Community can refuse trade of any (electronic or electrical) product that has been CE marked (unless fraud suspected). For some products however, national regulations exist, as long as the requirements covered in these national regulations are not covered by a pan-European Directive.
The manufacturer needs:
to be European or,to have an official department in the European Community or,to have an official agent or representative that is willing to share the liability for the CE-marking and hold the so-called Declaration of Conformity.
Although the CE mark alone is sufficient to allow exporting to all EC member countries (currently 26 states) without having to fulfill any national regulations, their are some safety aspects that you need to be concerned with:
You will have to translate some part of operating and/or safety instructions in the language of the country you are exporting to.
For radio equipment, not all frequencies have been "harmonized" in the EC. Some frequency allocations are not identical in Europe, so your equipment may need to operate on allowed frequencies. A "notification system" is put in place so as to deal with non-harmonized frequencies.
The application of the CE mark to your product must be founded on a Compliance Statement (Declaration of Conformity :: DoC) made up by the manufacturer or representative in the EC.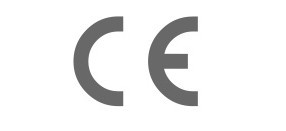 Just tell me what you want, a customized product is welcome!