Dubai's Torch tower on fire -- again
Dubai's Torch tower on fire -- again
Firefighters battled a blaze early Friday at the 84-story Torch tower near Dubai Marina in the United Arab Emirates, the Dubai Media Office said.
Just after 3:30 a.m. Dubai Civil Defense said the fire was out after burning for about two hours. Officials said the building was being cooled.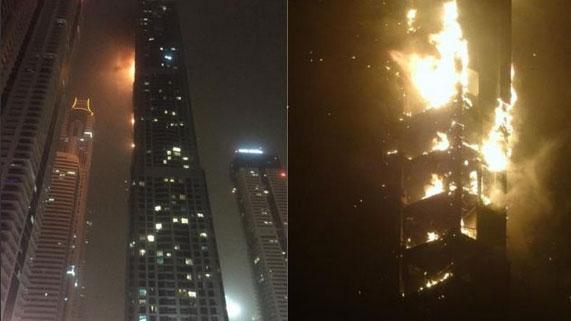 There were no immediate reports of injuries, the Dubai Media Office tweeted.
Video posted to social media showed a line of fire up one side of the building and falling, flaming debris.
Witness Samer Fathallah told CNN he thought the fire had engulfed 30 to 40 residences. Two cars in the parking deck were set on fire by falling debris, he said.
Firefighters fought the fire from inside the building, and the crowd gathered 500 meters away could see water shooting out of the affected units.
A video posted to Instagram from a building across the street from the Torch shows fire trucks arriving and debris covering the street. The flames in the video appear to shoot out of parts of the buildings on the middle floors.
Tragedy strikes again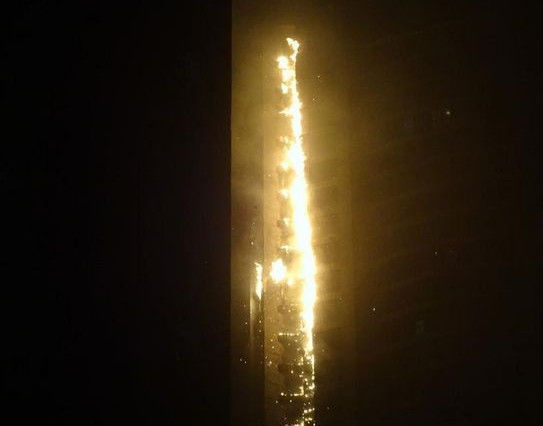 The Torch was the site of a massive fire in February 2015.
The fire engulfed several floors on at least three sides of the iconic building. There were no deaths or injuries, and the fire was extinguished three hours after it began, the Civil Defense Office said.
The fire broke out in the early hours of the morning, when many people were out and enjoying the nightlife in unseasonably warm temperatures.
Hundreds of people, many of whom were evacuated residents, were in the street while crews worked on the scene.
The cause of the 2015 fire is unknown.
The Torch was the world's tallest residential tower when it was completed in 2011, according to the building's developer, Select Group. It contains 682 residential units with 24-hour security and concierge, and six retail spaces. It has 84 floors, the developer's website says.
Just tell me what you want, a customized product is welcome!