Westport Library to unveil new book binding machine
Westport Library to unveil new book binding machine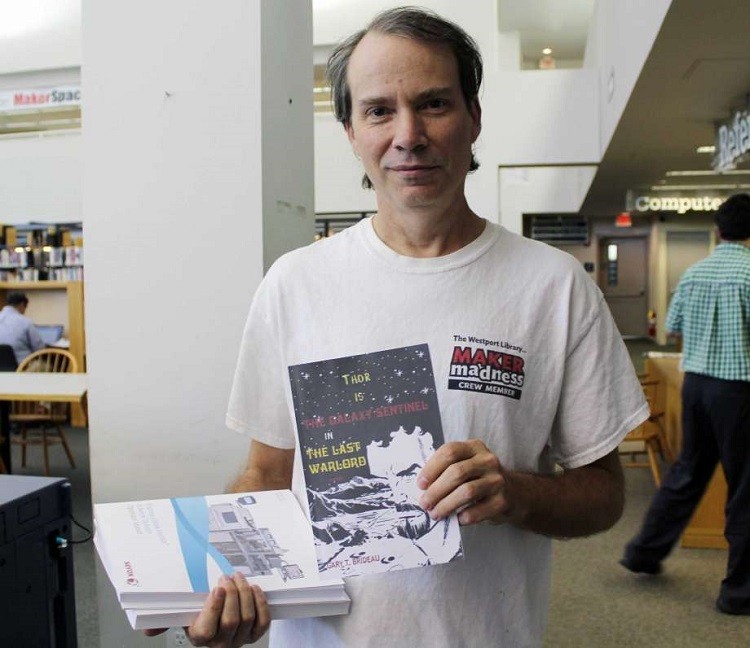 WESTPORT — Aspiring authors in Westport need look no further than Jesup Road to produce their own paperbacks. On Oct. 1, the Westport Library will officially be launching its Espresso Book Machine, which will help patrons self publish their work.
"This innovative machine will allow patrons, and our burgeoning writing community in particular, the opportunity to print or self-publish their novel, create the perfect package for their memoirs, design an inspirational sketchbook cover, or even choose from more than 7 million titles readily available for printing through the EBM's catalog," said the library's executive director, Bill Harmer, in a news release. "Access to technology and content like this will be an incredible asset and we are grateful to be so fortunate to offer it right here in the Library."
The Espresso Book Machine is part of WestportWRITES, a communitywide program that creates structure and support around the writing and publishing process. The machine will officially be open for use on Oct. 1 during the "Write Your Potential" mini-conference, which will feature keynote speaker Michael Kingston, creator of the comic "Headlocked," as well as an author panel featuring Christopher Mari and Jeremy K. Brown.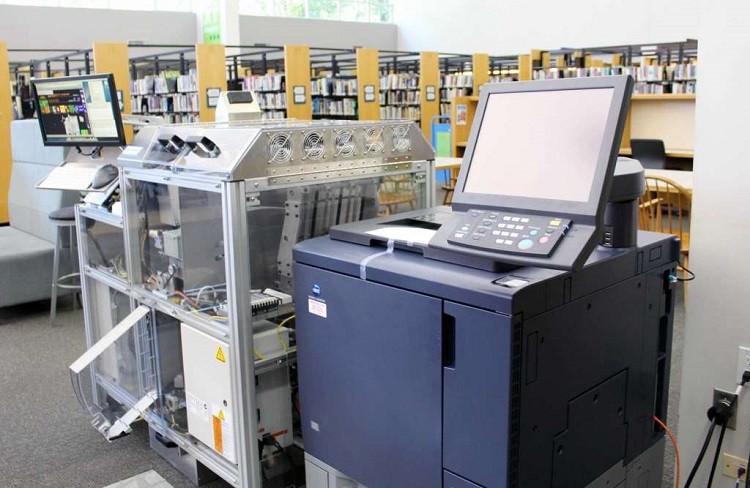 The machine, which was purchased with funds given to the library by an anonymous donor, will print paperback books with full-color covers. It will also print any books in public domain, as well as a catalog of 8 million books that can be printed if a patron wants a book in the catalog that is not available at the library.
The machine has already been installed in the Makerspace section of the library, but the library is still working out the kinks.
"We're still experimenting with it," said Alex Giannini, manager of digital experience. "We've printed a few books."
Giannini said they're still trying out different paper types and cover stacks on the machine. When the machine opens for public use, writers will have to set up a time to consult with library staff to help them use the machine.
Giannini said the machine will be especially appealing to the large writers community in Westport, the same community who will undoubtedly be attending many of the WestportWRITEs mini-conferences that are being held over the course of the next year.
"I think especially for writers, it's a really great tool to dip your toes into the world of self-publishing," he said
Just tell me what you want, a customized product is welcome!