Students bind history of seniors in new book
Students bind history of seniors in new book
Living History book donated by John Barsby students to Berwick on the Lake residents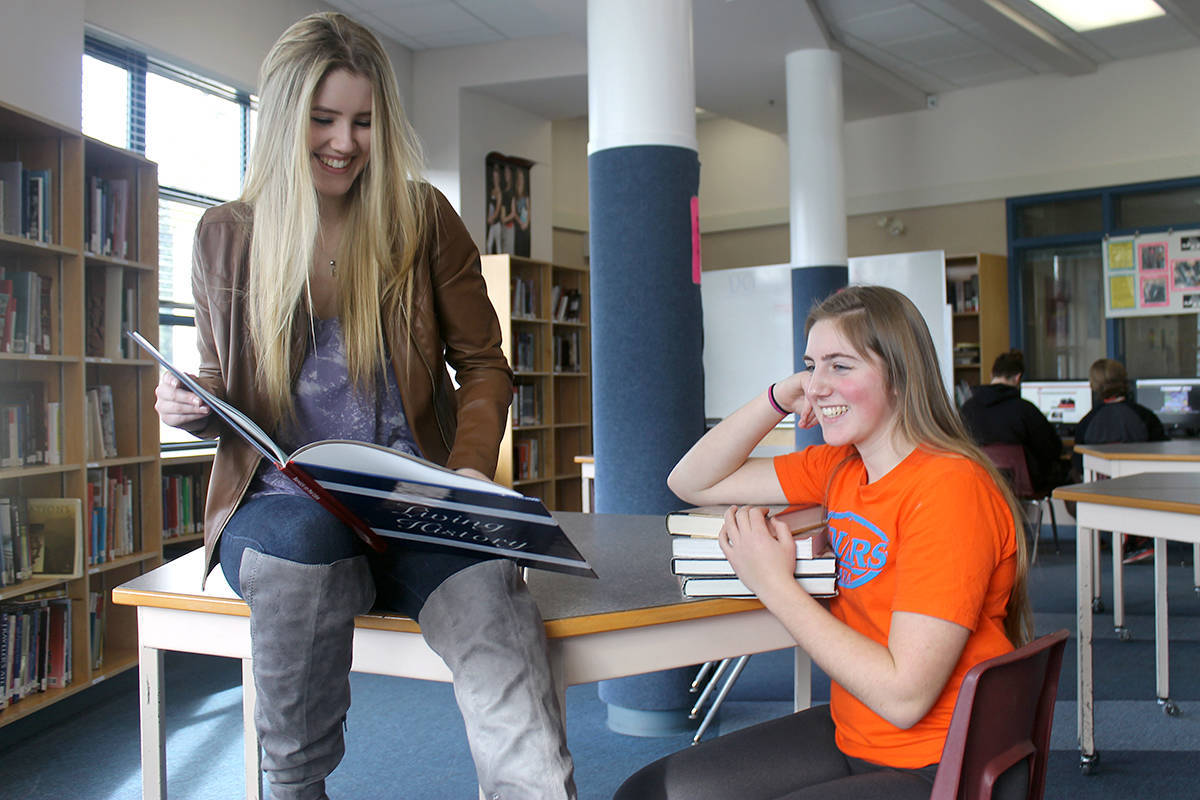 The history of residents at a Nanaimo seniors' facility is now a page-turner.
Graduating John Barsby students have documented the personal histories of some residents at Berwick on the Lake, binding mini-biographies in a new book that's meant to help seniors learn about their neighbours.
The idea came from 17-year-old Kameron Smith, who works at Berwick and wanted to know more about residents and for them to learn about their neighbours.
Students in the graduation class and student council helped her interview 17 people for the book, Living History.
"It was nice just hearing them and how happy they were recalling these memories and talking about their wives and husbands and children and how proud they were of their family. I really like to see that," said Smith, who noted there are some pretty interesting lives. "One lady, she was, I think, 98, she used to ride three miles to school every day in a horse and carriage. I couldn't even imagine that."
Keely Dodds, 17, who helped interview residents, said the experience with the book was worth it.
"You most definitely take something away from it," she said. "After that day it just almost opened my mind more. How could these people do so many things and all amazing things, too? … It's just amazing what people can accomplish."
Both students say residents had some advice to share, including from one woman, an owner of an iPhone, who told them to keep up with technology.
Tracey Hunter, recreation manager for Berwick on the Lake, called the project "absolutely fantastic." The book was donated to Berwick on the Lake and its staff plan to order more.
"It's just the transfer of information from the old to the young is huge. Some of the young kids today really have no idea what some of these seniors have lived through and the changes they've seen," said Hunter.
Just tell me what you want, a customized product is welcome!