Ten Reasons You Should Use a Paper Shredder
Ten Reasons You Should Use a Paper Shredder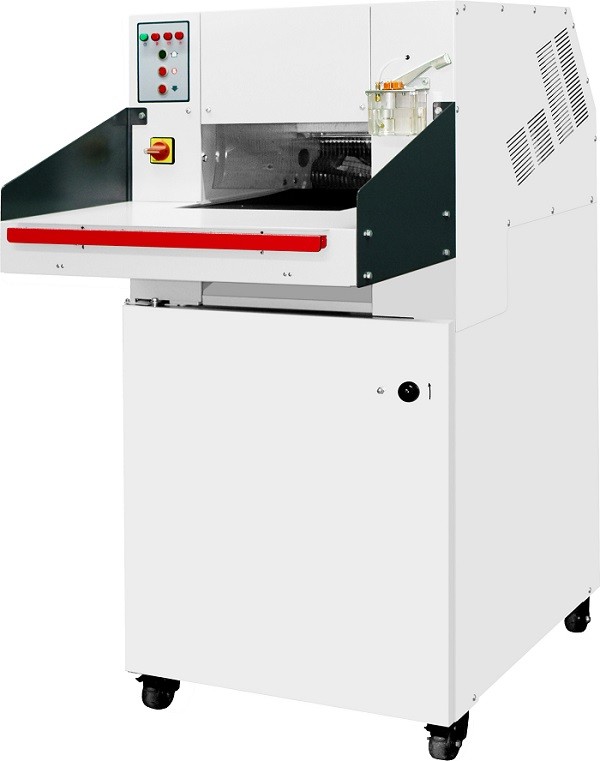 If you're sitting on the fence regarding purchasing a
paper shredder
, let me give you 10 good reasons why you need one. While some of these reasons may seem obvious, you may not be familiar with these others.
To begin with, I can attest to the fact that I personally use a shredder at my office and feel it is an important part of any company's business operations. While shredders are often in abundance at the office, they can also be used to dispose of sensitive material (often in abundance) at home.
Here are 10 good reasons why you should use a paper shredder:
1.
It's the Law – Federal laws such as FACTA (read more) and HIPAA (read more) require that certain types of material be shredded. Failure to do so can warrant some hefty fines and penalties.
2.
Protect Your Customers – When disposing of customer, client or patient information, it should be shredded. Information such as a name, date of birth, social security number, address and other 3.personal information can quickly turn into a headache for your customer if it falls into the wrong hands.
3.
Protect Your Employees – While we often think of protecting customer information, we often forget about employees. Human Resources and other business departments often handle sensitive employee information that should be properly shredded when no longer needed.
4.
Dumpster Diving – It is legal in most US states to go dumpster diving. This is the process of sifting through garbage. While many people are simply looking for junk they consider valuable, other people have more nefarious plans that involve identity theft.
5.
Convenience – A shredder, placed next to a desk or in a centralized location, makes disposal of paper documents easy. Because shredded paper is more compact than crumpled paper, fewer bag changes are required.
6.
Environmentally Friendly – I have sold paper shredders to customers who had environmentally friendly ideas in mind. Some of these include creating mulch for a garden, bedding for a rodent and packaging for shipped products. These types of shredder uses usually involve a strip cut shredder and non-sensitive documents. Most paper shredders now use energy efficient technology.
7.
Saves Money – Shredding sensitive data now will save you a lot of money later down the road. Someone applying for a credit card or a bank account under your name can cost you a lot more later down the road than the price of a shredder now.
8.
Information Management – While not all discarded information contains sensitive individual data, many businesses don't want plans, ideas and other information falling into the wrong hands, such as a competitor. It is also important for many world governments and militaries to shred sensitive data and information.
9.
Destroys More than Paper – Many modern shredders destroy more than just paper. Many can be used to shred CDs, DVDs, credit cards, floppy disks and more.
10.
It's Fun! – Let's all be honest. Shredding can be fun. There's something the way a shredder works that is both intriguing and enjoyable.
I hope these 10 points have helped you understand just how important it is to use a paper shredder. At supu offer over a hundred different models of paper shredders. You can find our entire selection of
paper shredders here.
Just tell me what you want, a customized product is welcome!